FMS 2012 - SMART Storage has been making waves lately in the enterprise SSD space with an entire line of drives for every type of application.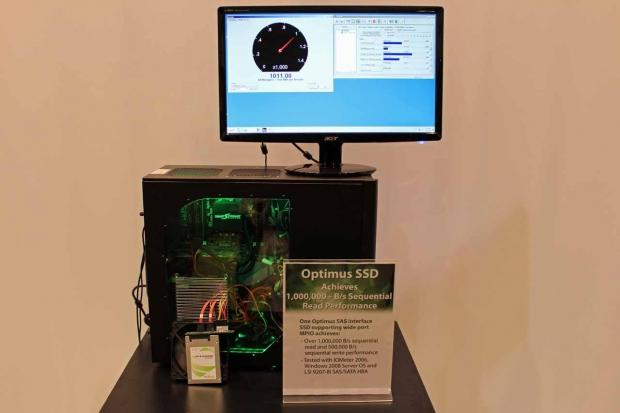 The focus at the Flash Memory Summit was on the Optimus SSD, which sports a dual SAS connection. This allows this SSD to pull off 1GB/s in sequential read speed and 500 MB/s in write speed.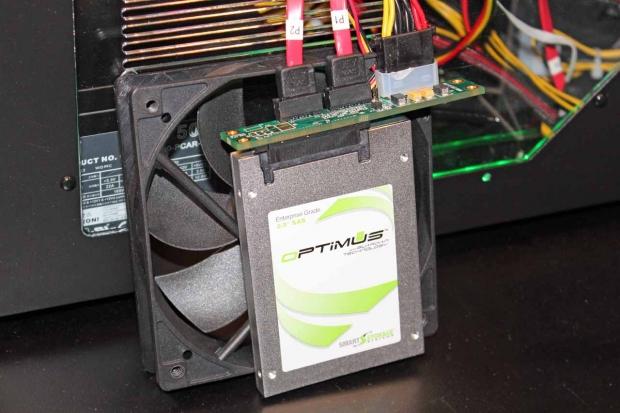 A closer look reveals that the SSD has two SAS connectors connecting into the device, which allows the high power of the SSD to be unleashed. This also allows for several types of enterprise features, such as failover and multipath data access.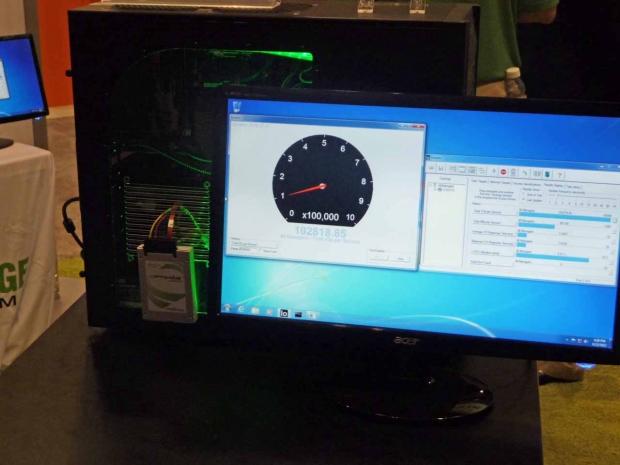 In another demonstration the SSD is pulling off 102,000 4k random read IOPS from a single device.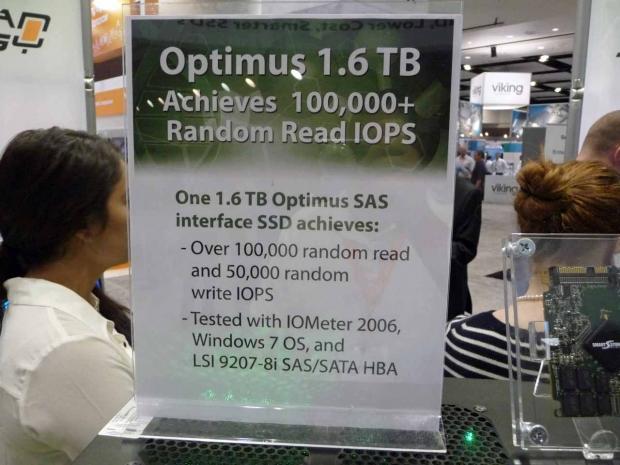 The specifications reveal that the Optimus packs 1.6TB in a 2.5in form factor SSD. This is currently the highest capacity SSD of its size on the market. This allows for large increases in capacity and
performance in very small packages.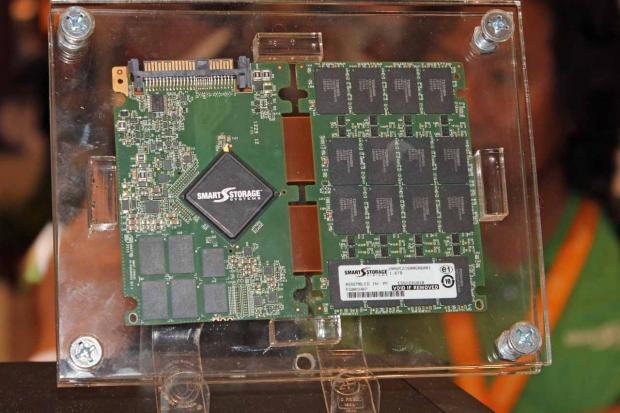 Taking a look at the internals of the 1.6TB SSD we can see the proprietary SMART storage controller, and the fact that there are dual PCBs that sandwich together to allow for such high capacity points.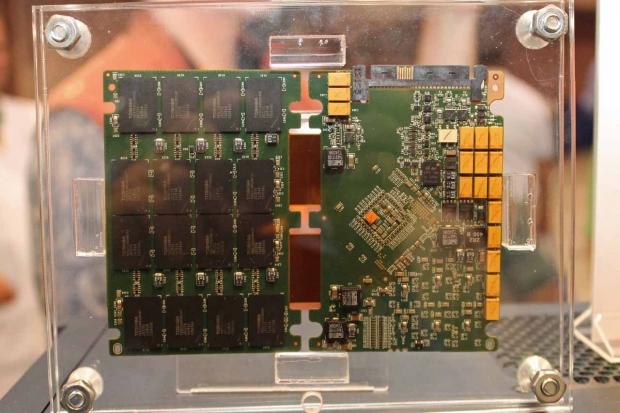 Finally we take a look at the rear of the dual PCBs, and we can see the rows of yellow capacitors along the left side that will keep the device powered up long enough in the event of power failure to flush all writes to NAND, ensuring data integrity.
We have already been testing one of these high powered SSDs for several weeks, so look to the review section for a product evaluation soon.