It looks like Megaupload founder, Kim Dotcom, won't be extradited to the United States anytime soon, with the New Zealand high court ruling that the US must now hand over all evidence in its case against Dotcom before any extradition can happen.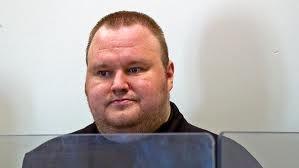 New Zealand Justice Helen Winkelmann ruled without a review of the evidence against him, Dotcom would be "significantly constrained" defending himself, while giving the US Department of Justice a large advantage prosecuting him. Ira Rothken, Megaupload's lawyer, told Wired:
Our expectation is that that the United States through the Crown lawyers will appeal the judgment and further delay the extradition hearing.
Dotcom's legal team also haven't received any payment since he was arrested, and up until now, the Megaupload founder has amassed $2 million in legal fees. Dotcom's lawyers are asking for that amount to be released, with a further $2 million to cover legal fees in the future. Dotcom has also asked the court to release an $8 million government bond so that he can borrow against it, as well as asking permission to sell his luxury cars.