Intel and Toshiba have been hard at work on a social film project called 'The Beauty Inside'. It features some Hollywood talent, with Topher Grace narrating, Sundance award-winning Director, Drake Doremus, and Mary Elizabeth Winstead starring.
The first episode is above, for your viewing pleasure, and after watching it, I'm quite intrigued. The main character wakes up as a new person, every single day. Imagine that. You wake up and could be a thin, 20-something year old male, and in the morning, you're an overweight, 50-year-old woman. The changes in clothes, in body weight, aches, hair color, female/male body parts, would make your head spin.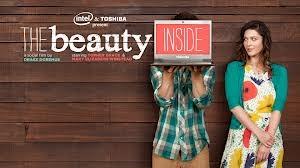 The social film's first episode feels like an introduction to the world, and the advertising from Intel and Toshiba is subtle. It's there, but it's not forced into your face, which is nice. I expected it to jump out at me more, and was pleasantly surprised, as you really only see the advertisement when the characters use a notebook. Another great thing about The Beauty Inside, is this is just the first episode, there's more to come, and if you want to get a chance to audition for a leading role in an upcoming episode, you might want to click here.
After watching the episode, I do have some questions that I hope get answered in the future episodes of The Beauty Inside. The main character wakes up as a different person each day, has this happened since birth? What if he/she cuts him, or herself, does it transition over to the next 'body' the next day? What does the transformation look like? Does it happen at a certain time each night? Does this person have parents? What if he/she dies, is that it?
I'm intrigued, to say the least, and will keep watching!