Flash Memory Summit 2012: Virident FlashMax II Pictured - 2.2TB in a half height form-factor
We take a closer look at Virident's FlashMax II, sports 2.2TB in half height form factor.
Published Tue, Aug 21 2012 10:32 PM CDT
|
Updated Tue, Nov 3 2020 12:27 PM CST
One of the neatest aspects of attending industry shows like the Flash Memory Summit is that you never know just what the guy sitting next to you has in his pocket. While attending the seminar on NVMe (an emerging specification and subject of another article soon), we managed to strike up a conversation with a fellow attendee. After mentioning that we had previously done a write up of the Intel 910, which he had also happened to have read, he produced something that he claims to be much more interesting.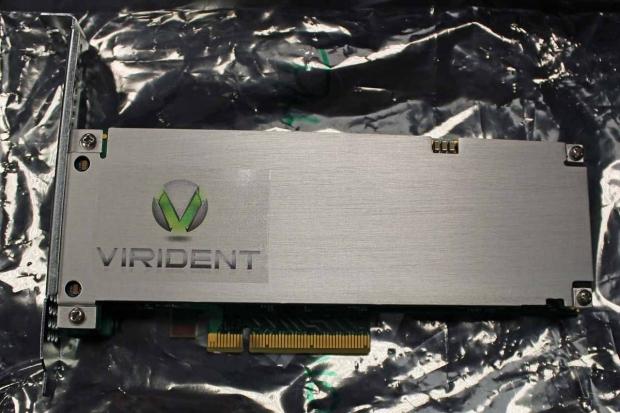 Considering that this device is unreleased and holds 2.2 TB of raw NAND flash, he most certainly did open our eyes. This is the Virident FlashMAX II, which is a PCIe SSD aimed for the datacenter. With read speeds of up to 2.7 GB/s and write speeds up to 1.6GB/s, these cards deliver monstrous performance. 1.5 Million IOPS of random read is simply astounding, especially considering the attention given to solid, sustainable performance over a long period of time. With MLC NAND, and a hefty bit of overprovisioning, Virident is looking to bring sustainable performance to their customers.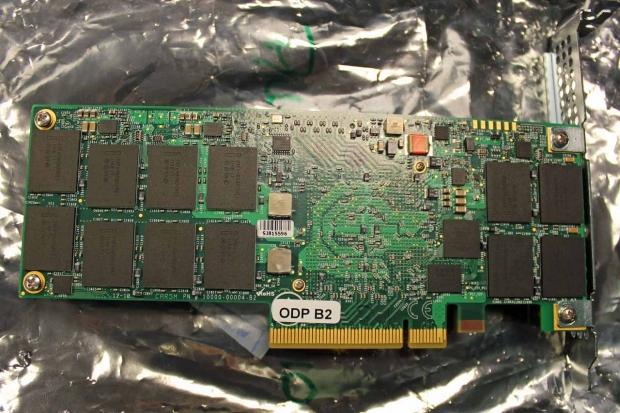 Unfortunately their primary competitors can suffer high levels of performance degradation after extended use. The Virident FlashMAX II is designed specifically to avoid these pitfalls, operating at full speed even after years of continuous load.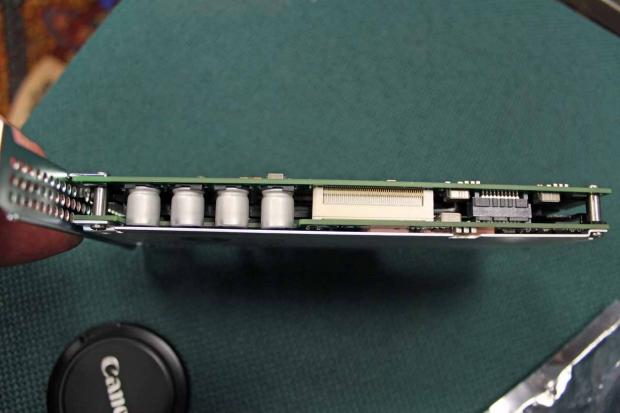 Taking a look at the card from the side we can observe that it consists of multiple PCBs and has power capacitors to flush the data to the NAND in the event of power loss.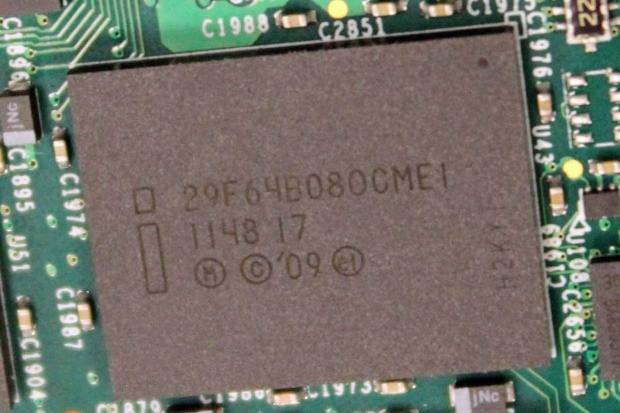 One of the most interesting aspects of this product is the flash onboard. Getting to 2.2TB in a half-height card is difficult to say the least but when you are packing Intel 20nm, 64GB packaging with 8 die per chip the odds become much better. This is the first time we've seen 20nm in a 64GB package outside of IMFT telling us it exists.
You can never carry around too much flash in your pocket.
Related Tags