Those digital picture frames were all the rage a few years ago. Instead of having just one picture displayed 24 hours a day, you could insert a memory card and it would automatically cycle through the pictures. D2M has taken that idea just a bit further with a new product they are pitching on Kickstarter called Instacube.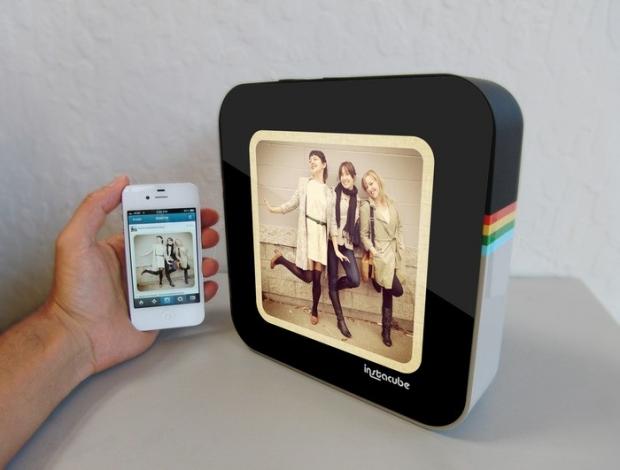 It's an Android-powered picture frame that shows Instagram pictures at their full 600x600 native resolution. It's operated by a touchscreen and three buttons along the top. Measuring in at 7.5-inches, with a 6.5-inch screen, it will fit most places. Better yet, the cube is themed as the Instagram app icon.
While you will usually have it hooked up to an A/C adapter and located on a shelf, the company is packing in a battery so that it can be taken on the move with you. Only problem is that it needs your help to get into production. As it sits, we only have a proposed spec list and some renders of what it would look like.
You can support it, and find out more, at the Kickstarter page.