Peter Thiel is a lot of things, a billionaire, an early Facebook investor, and board member of the social network, and to add to that, he's a little richer thanks to dumping a tonne of his shares in Facebook. Forbes is reporting that Thiel sold the majority of the shares in Facebook under his name last week, citing a financial document filed on Monday with the Securities and Exchange Commission.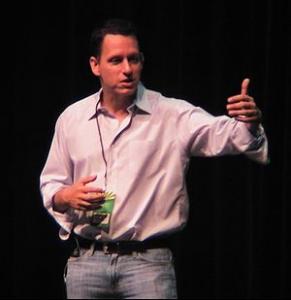 Thiel, with his venture capital firm, Founders Fund, sold close to 20.1 million shares late last week, which represent 72% of the shares voted by Thiel. Thiel is the first investor in Facebook who has dumped this amount of shares, and it should put shivers down the spines of any investors in the social network. Facebook shares have absolutely tanked since they first went public, dipping below $19, or under half their initial opening price of $38 per share.
It was rumored that Thiel would dump his shares after the expiration of a lock-up agreement ended, covering around 271 million shares that were held by early investors and employees of Facebook. Thiel still has a personal stake in Facebook, as well as maintaining voting control over the shares that are held by Founders Fund. After dumping his shares in the social network, Thiel netted around $285 million after taxes. Obviously much less than what he would've made had he gotten rid of them at the launch of the IPO, but that's what the lock-up agreement stopped.