Preview of Firefox for Windows 8 to launch next month, sports 'Modern UI', asks Metro to take a seat elsewhere
Mozilla preparing a preview of Firefox for Windows 8, would be released next month, offers Modern UI.

Published Mon, Aug 20 2012 6:33 AM CDT
|
Updated Tue, Nov 3 2020 12:27 PM CST
It looks as though a preview of Mozilla's Firefox for Windows 8 is coming next month, which should show off the company's Modern UI styling and windowless Flash. We've known about the UI for a while, but this was before the whole Metro issue, as it was named Metro UI and has now had a makeover and unveiled as Modern UI.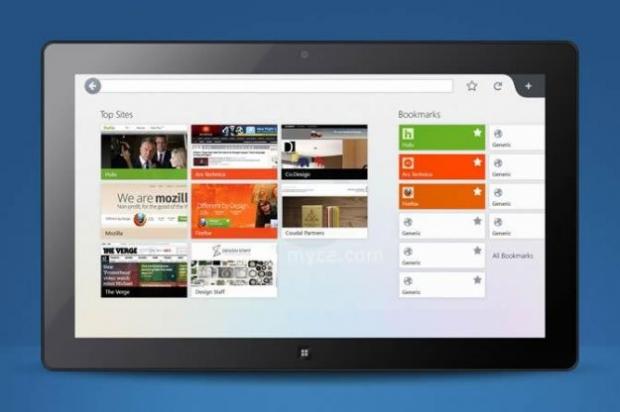 New details are leaking out about the web browser for the upcoming OS, with a few screenshots to tease us with. A developer on the project, Brian R. Bondy, has posted an update on his blog that talks of Mozilla's progress with the app and their goals for its release:
Work on the Metro style enabled desktop browser has progressed steadily and things are looking really good.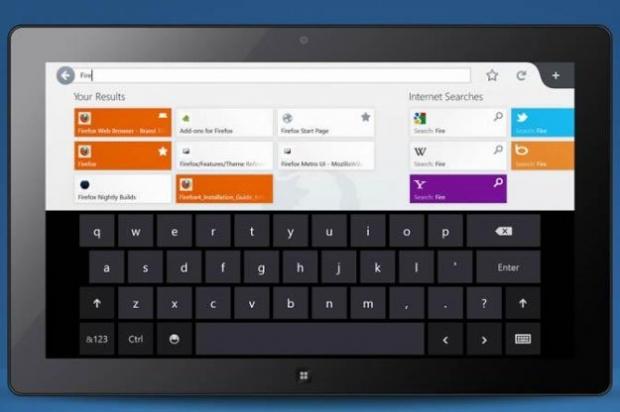 According to Bondy, we should expect a preview of Firefox as a beta release, which should be made available later on in the year. This preview to be offered should be styled as a "combined classic + metro browser" with classic desktop user interface elements for tabbed browsing and navigation. Some of the nifty features that will hopefully make Mozilla's browser stand out are a built-in PDF viewer that doesn't require a plug-in, an option to view a page on the desktop when in the Metro version, windowless Flash, and auto-populated search results below the URL bar.
On its first release, add-ons won't be made available when in Metro-mode, which is pretty much identical to how Microsoft are playing the game with their IE Metro browser, but Mozilla hopes to be able to offer them in the future.
Related Tags