It looks as though OnLive has gone through quite the headache over the weekend, where it was first reported that the entire staff of the streaming gaming company had been laid off. But, the official word is that OnLive's assets were acquired by a "newly-formed company" that has "substantial funding".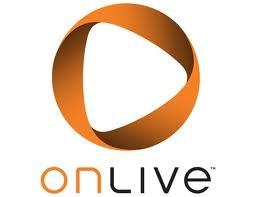 As the story continued, it looks as though a single investor has come in who was interested in the company and decided they've like to own it. Some of the freshly-unemployed ex-OnLive staffers were re-hired to join the new business that the investor had purchased, OnLive Reloaded, maybe? There would still be some that were cut, but with the remaining employees, they've said that OnLive's IP would be moved over to the new company, but this leaves the ex-staffers' shares to be wondered about.
This then lead to news of their shares in the company, those shares would not be transferred to the new company as the original is closing. CEO of Tiswaz Entertainment who is also an advisor to game developers and publishers, Kevin Dent has had quite a lot to say of the matter, but on the matter of the employees shares:
In order for their shares to be transferred, the new investors would have to agree to sell shares for zero cents on the dollar to each of the employees. That's not happening, I know that for a fact.
Dent also believes that OnLive don't actually own any of their patented technology, with the patents being owned by an R&D company called Rearden Labs, who license the IP to OnLive. Who owns Rearden Labs? That would be OnLive's CEO, Steve Perlman. This means that Perlman can virtually reboot OnLive by transferring Rearden Lab's IP from OnLive to a new entity and filing for ABC bankruptcy in OnLive's name. This is all without having to pay OnLive's staff their share of equity.