The Oatmeal's campaign to raise $850,000 for a Tesla museum hits $500k in under 48 hours
The Oatmeal is using its wide reach to help raise funds to build a Tesla museum.
Published Fri, Aug 17 2012 5:29 PM CDT
|
Updated Tue, Nov 3 2020 12:27 PM CST
The Oatmeal, a popular web comic site, seems to be drawing on its success in dealing with that 9gag lawyer. In that campaign, he raised over $200,000 for charity, more than 10 times what the lawyer was demanding from him. This campaign appears to be a similar idea, using his audience to spread the message far and wide.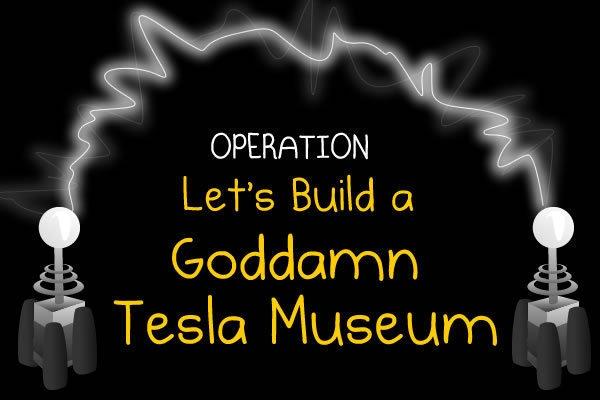 And it appears to be working. In under 48 hours since the campaign went live, The Oatmeal's IndieGoGo campaign has raised more than $500,000 towards its goal of $850,000. The money is being raised to purchase the land where Nikola Tesla's laboratory, which was supposed to provide free power to the masses, was constructed.
Once the land is built, it will be cleaned up and a museum will be built on top. The Oatmeal is not actually the one behind this plan. Instead, they are just helping raise funds for the 501(c)3 charity Tesla Science Center at Wardenclyffe. The charity has received a matching grant from the state of New York of up to $850,000.
The asking price for the property is $1.6 million, so between the two they should have no issue obtaining the property and starting the clean up. Any extra beyond the goal goes to the eventual mission of building a "GODDAMN TESLA MUSEUM" on the site. More information can be found on TheOatmeal's website and contributions can be made through IndieGoGo.
Related Tags