Developer Uber Entertainment wants to get out from behind games such as Super Monday Night Combat and create a real-time strategy title called Planetary Annihilation. Uber Entertainment has taken to Kickstarter to finance the $900,000 cost of the game, but they're also taking donations through the game's website, too.
What the best bit of this news is, is that Planetary Annihilation is described as "Total Annihilation-inspired gameplay on a planetary scale". Now, when I was in high school, I would've spent hundreds upon hundreds of hours on Total Annihilation, I had a non-cached version of the Celeron 300, and if I reset my computer 20-30 times, it would somehow clock in at 333MHz instead of 300MHz. I would get a decent frame rate boost when there were tonnes of units on screen. I upgraded so many times for this game it wasn't funny. Nostalgia, check.
Planetary Annihilation will give players the chance to create their own maps, and in the case of this planetary game, their own planets and systems, where players will be able to publish and share out to the community. Multiplayer skirmishes are said to have anywhere between two and 40 players, and in order to handle the amount of load on the server, Planetary Annihilation will employ a client-server model to handle the majority of the work on running multiplayer matches, meaning that real-time multiplayer won't be slowed down by slower systems.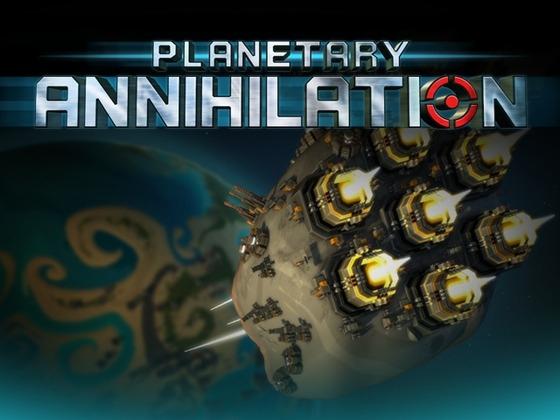 Excited?! Uh, understatement. Pledging now!