Samsung plays hard ball in court, says it doesn't matter if we ripped off Apple's tech, Apple stole it in the first place
Samsung begins to play hard ball in court, says Apple stole the tech from other companies before Sam.

Published Thu, Aug 16 2012 12:31 AM CDT
|
Updated Tue, Nov 3 2020 12:27 PM CST
The Apple vs. Samsung trial is coming to an end, but before we get there, Samsung started their day in court on Monday with some very interesting things to say. Apple have been playing dirty in court from day one, stating that Samsung knowingly stole its technology and designs by very meticulously examining each key element of the iPhone's UI and mimicking it on their own products.
Samsung, rather than deny doing anything wrong, decided to play hard ball - prove that Apple's technology patents aren't valid because they stole them to begin with. Samsung started off by talking about Apple's pinch-to-zoom patent, which Apple claim Samsung infringes upon by using the feature in most of Samsung's smartphones and tablets.
BGR goes into a technology called "Diamond Touch" which was shown to the court by Samsung's legal team on a massive touchscreen table built by Mitsubishi, where they showed the jury that Apple's patent on pinch-to-zoom technology shouldn't be valid because the technology had existed for years before the first iPhone hit the market. Samsung took a stab after, suggesting Apple knowingly stole the technology when its witness, Mitsubishi engineer Adam Bogue, testified that he showed the Cupertino-based company's engineers the Diamond Touch tech back in 2003.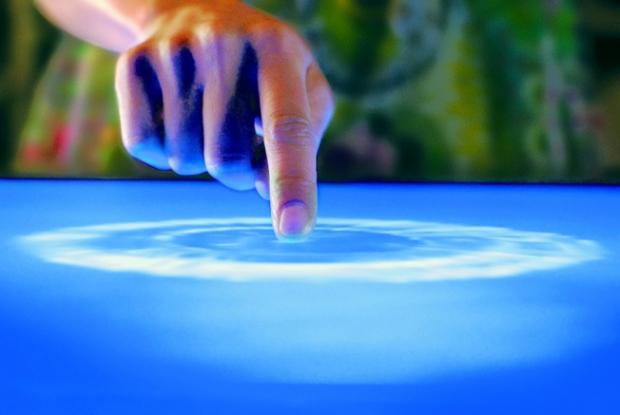 Related Tags