Survival horror third-person shooter, Dead Space 3, has had its released date finally unveiled at Gamescom in Germany. The game is looking at February 5, 2013 release in the US, followed by a European release three days later on February 8.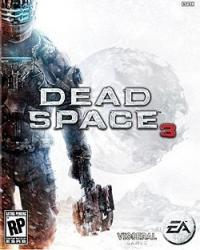 The February release window was previously teased at E3, but not we have a concrete couple of dates. If you're like me, you'll be hotly anticipating this title, as the previous two titles were some truly standout games. If you haven't played them, you should definitely hit them up.
Dead Space 3 pits its protagonist, Isaac Clarke, into new territory this time round. Instead of being stuck on scary spaceships, you'll be exploring frozen planet called Tau Volantis.