Adobe's run of Flash player on Android devices ends tomorrow, with the developer disabling new installs of the app on Android-based devices. The developer will now concentrate on HTML5 and other web-based technologies.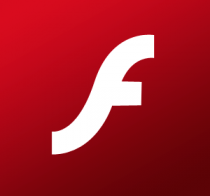 Adobe wanted to go head first into mobiles with Flash, but were met with some strong resistance from Apple. The late Steve Jobs wrote an open letter in April 2010, where he explained just why Flash wasn't allowed on the iOS-based devices. Jobs took a swing at Flash's reliability, security, impact on battery life and performance, as well as claiming that Flash was a proprietary web standard. He suggested that Adobe work on creating great HTML5 tools, which is now what they're doing.
But, Flash isn't just going to disappear. Adobe still have a huge market for Flash, with Google adding better Flash support to their popular Chrome browser. How much longer does Flash have to stay relevant? Well, this market is an ever-changing one, so its really an impossible question right now.