RumorTT: Microsoft Surface with Windows RT could be priced at $199
Rumor: Microsoft Surface with Windows RT to launch at $199 on October 26.
Published Tue, Aug 14 2012 2:33 PM CDT
|
Updated Tue, Nov 3 2020 12:27 PM CST
Microsoft has been quiet about pricing for the upcoming Surface tablets. Announced out of nowhere, Microsoft showed off an incredibly polished tablet and told us all about it. Everything we could want to know was laid out--except launch date and launch price. We now know the launch date, and reports are now surfacing regarding the launch price.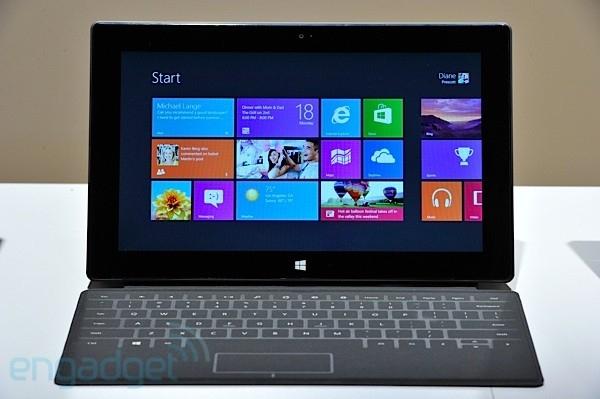 Of course, take this with the usual grain of salt--throw some over your shoulder just to be safe. Citing an inside source, Engadget is reporting that the launch price will be $199. This is reportedly from a session, which laid out all of the launch details, held at Microsoft's TechReady15 conference.
There's no way Microsoft is producing the tablets for that money, so they must be doing what console manufacturers have been doing for years: trying to make their money back off of the software and games sold for the device. At that price, it's in direct competition with the new Google Nexus 7 and is cheaper than the iPad (and rumored iPad mini).
However, we are still separated from launch date, October 26, by more than two months so there is still time for things to change. Microsoft's partners may put up enough of a fight for the tablet to not launch at that price so as to not undercut them. One thing is for sure, if it launches at $199, I'll be one of the first in line to purchase one.
Related Tags