Demonoid was taken down by a DDoS attack on July 24, with early reports suggesting that the site's downtime was temporary. But, it has gotten a lot worse: Ukranian authorities have announced they ordered ColoCall, the nation's largest datacenter and host of Demonoid, to disable to site and hand over data.
This would've been a coordinated, international effort, but it wasn't clear if Demonoid was being used as a "gift" from the Ukraine to the US. We've seen how the US wants to play dirty against MegaUpload, and founder Kim Dotcom, but this is crazy. London-based international record label consortium, IFPI, and INTERPOL have since revealed they were involved in organizing the strike, which wasn't limited to Ukraine.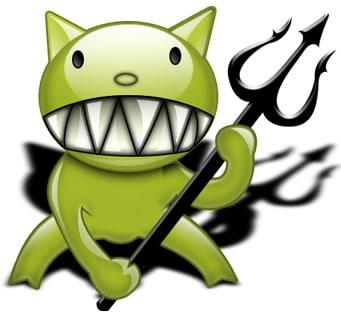 It seems as though Mexican authorities are involved, too, as they have reportedly made more than one arrest as well as seizing assets. IFPI anti-piracy director, Jeremy Banks has said:
Demonoid was a leading global player in digital music piracy which acted as unfair competition to the more than 500 licensed digital music services that offer great value music to consumers while respecting the rights of artists, songwriters and record companies.
John Newton of INTERPOL has said:
In this instance police forces on different sides of the world worked together with INTERPOL and the music industry to successfully disrupt the distribution chain for illicit digital music products.
Last, but not least, Anonymous are pissed. They aren't happy with the above news, and have vowed revenge against those involved in the takedown of Demonoid. Anonymous have already said they're on the offensive, launching DDoS attacks against multiple Ukraine government-owned sites. Anonymous also plan to restore Demonoid by "any means necessary".