It looks like Microsoft is going all-in with their Surface-branded tablets, with the company looking for more people to work for company in the form of hardware and software engineers that will have the tak of working on the next generation Surface tablets.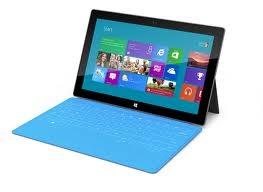 The first Surface, due out in two or so months, should be Microsoft's biggest fight against Apple, ever. Since the Redmond-based company is looking for people for the next Surface, before the original has even been released, we know that the fight is going to be epic. One of the job listings seems to be on the request for a senior electrical engineer who would be working on "the electrical design and qualification of AC-DC power supplies and adapters", so it looks like we should expect battery-powered devices, too.
Something else worth pointing out is that the company is looking for engineers to work on "alternative power sources", meaning we could see fuel cell-based power (or similar tech) in future Surface devices.