Scientists release largest 3D map of the unvierse
Scientists release the largest 3D map ever of outer space, releases animated fly-through video.
Published Fri, Aug 10 2012 1:30 PM CDT
|
Updated Tue, Nov 3 2020 12:27 PM CST
I know we've got several space fanatics, myself included, so this video is quite the treat. Some people that are like us, people who enjoy space, actually do this for their job. Scientists at Harvard-Smithsonian Center for Astrophysics have released a massive three-dimensional map of outer space.
The map is a result of its six-year study of the sky. They used the latest Sloan Digital Sky Survey (SDSS-III) to produce this map that encompasses four billion light-years cubed. Scientists hope to use this data and map to figure out the movements of the universe over the last six billion years.
The video, seen above, is an animated flight through over 400,000 charted galaxies. It's pretty cool, plain and simple. Even if you don't particularly like space, you have to be in awe of the sheer scale of the place.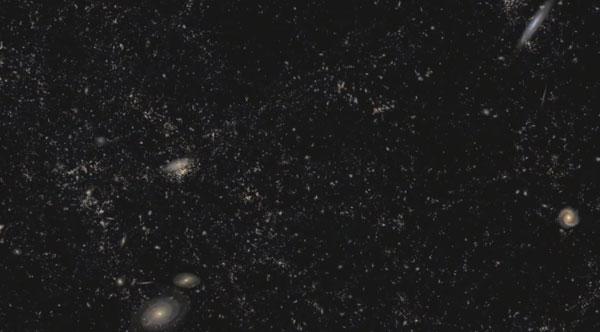 Related Tags