The new line of hard drive docks from XIGMATEK are called the Secure III and are USB 3.0 compatible. The USB to SATA converter allows for transfer speeds up to 5Gbps, almost as much as the SATA3 spec calls for. This means its compatible with SATAII/III HDDs and SSDs of up to 3TB in size. It does all of this while looking great.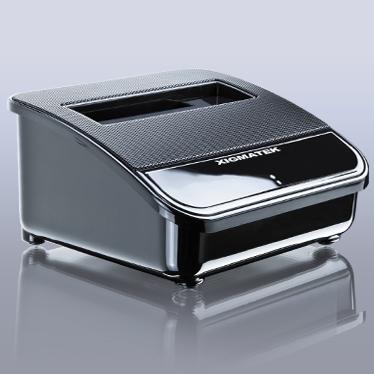 The features, as provided by XIGMATEK, are as follows:
Stylish and compact design

Easily install and remove 2.5" and 3.5" HDD

Supports Hot Swap and Plug & Play

USB 3.0 to SATA interface transfers up to 5Gbps

USB 2.0 compatible, transfers up to 480Mbps

Available in white or black

Supports Windows XP/VISTA/Win7/Win8
The Xigmatek Secure line of external HDD docking products feature stylish design coupled with blazing fast performance. The SECURE III integrates a USB 3.0 to SATA interface capable of up to 5 Gbps transfer speeds and is compatible with SATAII/III HDDs up to 3TB in capacity. Both 2.5" and 3.5" HDDs are supported with hot-swap capability. Available in both White or Black piano finish, the SECURE III complements your digital lifestyle.
[img]2[/img]
I have not been able to find any word on pricing as of yet. The older Secure II is currently at $29.99 on Newegg, so a good guess would place this one somewhere around the same price. It shouldn't debut any higher than $40. For more information on the product, check it out on XIGMATEK's website.