It looks as though Xbox Live could soon be doing away with Microsoft Points, even as Microsoft claims the change is just a glitch. On Wednesday, some Avatar items showed up on Xbox Live with real, local currency price tags instead of Microsoft Points. Later that day, the prices reverted back to the traditional Microsoft Points.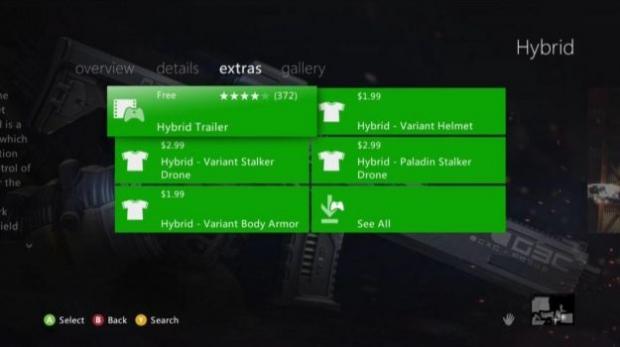 Was it a slip? Signs point to yes and this is a good thing. The idea behind virtual currency is that it gets consumers to spend more money than they otherwise would. Hence a change to real currency would be much appreciated by many as users would no longer need to do the conversion to figure out just how much they are spending.
Microsoft told GamesIndustry yesterday:
Yesterday, a few avatar items appeared with an option to purchase with local currency, instead of Microsoft Points. The display error doesn't signal a change in payment options, but rather an error in how the offers were configured in our services which resulted in an inconsistent experience. It is in the process of being resolved.
Rumors showed up in the beginning of 2012 that Microsoft was considering ending Microsoft Points by the end of 2012. As we near the end of 2012, this "glitch" pops up. While they aren't definitely connected, the timing is suspect. Virtual currencies will remain for a bit longer as they still make companies extra money, however, more and more are leaving them behind. Facebook recently ended Facebook credits and Nintendo did away with them on the 3DS shop.