The New York mayor, Michael Bloomberg, has taken the covers off of a new crime-fighting system developed by Microsoft. Bloomberg also revealed that New York City will take a cut of the profits if the system is sold to other administrators.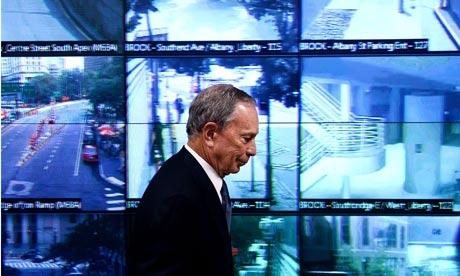 The new system will give police the ability to quickly gather and visualize massive amounts of data from multiple sources such as cameras, license plate readers, 911 calls, police databases, and more. Once it collates the data, it then displays the information in real-time, both visually and chronologically, giving investigations a central location to look into crimes as they happen, or as they're reported.
The new system has been dubbed "Domain Awareness System", and was developed by Microsoft engineers who worked with New York police officers. DAS for short, has the ability to host a features, such as being capable of spotting a suspicious looking vehicle, and being able to track its recent movements, or use cameras to track back and see who left a suspicious package. DAS sports live video feeds, massive databases of recent crime patterns and can accept input direct from the field in real-time from sources like 911 calls or police radios. Police Commissioner Ray Kelly has said "all the information is presented visually and geographically and in chronological context".
Part of the deal includes the city of New York receiving a 30% cut on any profits Microsoft makes from selling the technology to other cities within America, or anywhere else in the world.
Now, I've seen the TV show by Lost producers, Person of Interest, and this sounds virtually exactly the same as the system in that show. The system in Person of Interest collates the same data, mainly about people and predicts crime based on this data. It can go back through copious amounts of digital information, the same as DAS. But, the creator of the system in TV show locks it down so that no one can access it for 'evil purposes'.
NYC resident? What are your thoughts on your every move being recorded? Not that this is any different to other cities that record their citizens, such as London for example, but it's a step in a very digitally-laden society.