Amazon offers WiiU games for pre-order, gives possible glimpse of box design
Three Ubisoft WiiU games have been listed on Amazon.ca, shows possible new box design.
Published Wed, Aug 8 2012 6:21 PM CDT
|
Updated Tue, Nov 3 2020 12:27 PM CST
Thanks to three Ubisoft game listings on Amazon.ca, we have pictures of three different WiiU games and they all share a common design at the top of the box. It's not clear if this will be the standard across all WiiU games, or just those produced by Ubisoft. One thing is clear, however, and that is that they want to make sure WiiU games are not confused with Wii games.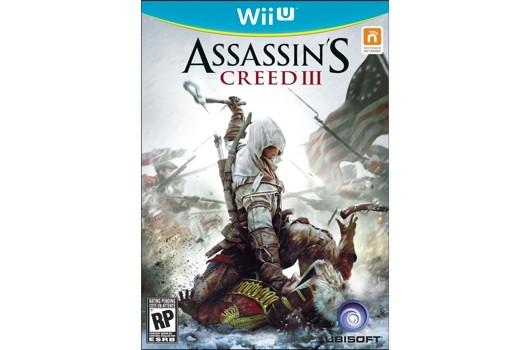 The white and grey bar that was present on the top of Wii games has been ditched in favor of a different design. On the top of the WiiU games, as you can see in the picture above, is a blue and yellow U shape. The U shape makes sense since the new console is the WiiU and its appearance is quite a bit different from the grey bar.
The three listings--Assassins Creed 3, Just Dance 4, and Avengers: Battle for Earth--can be viewed to see the box designs. Just click the name to see the game. At this time, the listings are only visible at Amazon.ca. The fact they are listed for pre-order shows that the release of the WiiU is not too far off.
Related Tags