Watch the raid of Kim Dotcom's mansion on YouTube
Watch Kim Dotcom's mansion be raided on that fateful January day.
Published Wed, Aug 8 2012 12:42 PM CDT
|
Updated Tue, Nov 3 2020 12:27 PM CST
Kim Dotcom is a pretty famous name now, with all of his legal issues and such. Not to mention he doesn't exactly keep a low profile, some music record plans and other things come to mind. Now, a New Zealand News outlet has released footage of his mansion being raided and it shows helicopters and ground crews converging on his house:
The reporter from 3news, who published the above video, notes that the video generally corroborates the story told by both the police and Kim Dotcom himself. The video contains footage of the raid interspersed with trial testimony. For those who don't remember, law enforcement in Auckland, New Zealand raided the founder of Megaupload's mansion while the FBI shut down the datacenter.
Since then, there has been a lot of legal back-and-forth, including the ruling that the search warrant used during the raid was invalid. Now, Dotcom's extradition hearing has been pushed back to March 2013. Kim Dotcom has accused Vice President Joe Biden of ordering the shutdown and causing all of this heartache. We'll keep you updated as the Dotcom saga continues.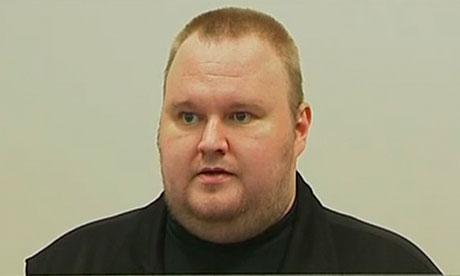 Related Tags