So, Apple have cut YouTube out of iOS 6, and now they've added an extra row for icons. There just doesn't seem to be anything worth drooling over for the next-gen mobile OS from Apple. BGR reports from a 9to5Mac post that we could be looking at a fifth row of icons on iOS 6.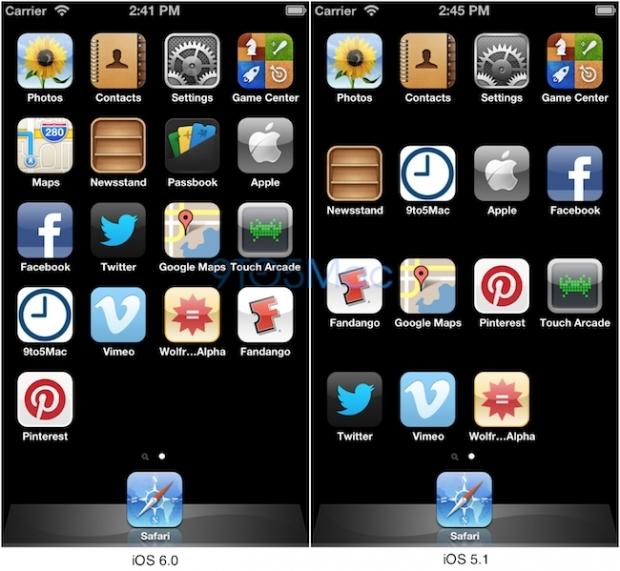 Using Apple's Xcode development application, BGR used a simple tweak to show what iOS 6 would look like when the resolution is bumped up to 640x1136, as shown above. 9to5Mac says that five rows of icons will fit on the screen instead of 4 on the current iPhone's, and that apps will scale accordingly to take advantage of the extra height.
So, if Apple are using more icons, are we going to see widgets like Android uses? Will we see portrait use on the home screen, like Android? It seems Apple are falling further and further behind in the mobile OS department. Don't get me wrong, I love me some iOS on my third-gen iPad, but for a smartphone, iOS feels just so claustrophobic. What do you think? Are Apple finding it hard to evolve iOS, but not copy Android?
Below is a photo of a mock up of a next-generation iPhone, with the fifth row of icons. I really hope Apple add portrait use for the home screen to iOS 6 with the taller (and in portrait, wider) display.