XBMC and Ouya tie the knot, work together to ensure XBMC works well on Ouya console
XBMC and Ouya join forces to make the XBMC app work flawlessly on Ouya.
Published Tue, Aug 7 2012 3:32 PM CDT
|
Updated Tue, Nov 3 2020 12:27 PM CST
Things look more and more promising daily for the upcoming $99 Ouya console. XBMC has announced that their team will be working with the Ouya team to ensure that the XBMC app works smoothly on the console. To do this, early prototype versions of the Ouya console will be provided to XBMC by the Ouya team.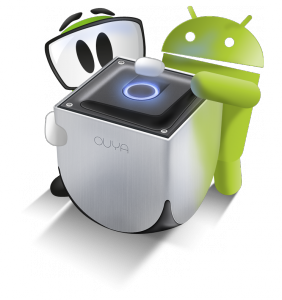 The two companies claim to share a natural affinity due to them both utilizing Google's open-source operating system and that "many of Team Ouya support XBMC, and nearly a third of Team XBMC members are Ouya backers." This console is shaping up to be a competitor with the best!
Ouya has raised $6.8 million and still has just under 2 days left on its Kickstarter campaign. They may undergo additional funding requests as production continues. Ouya is designed to be a hackable console and every sale will come with a development kit.
Related Tags