When typing this news, I had to type the 'summary', where I fumbled and typed "Half-Life 2", because I'm not used to referencing Half-Life 3, and in my fanboy excitement, mistakes happen. I picked it up, and here we go: some very eagle-eyed developers at ValveTime have seen some discoveries worth posting some news about. It was also worthy of a new creation 'OMGTT', in the title of this news.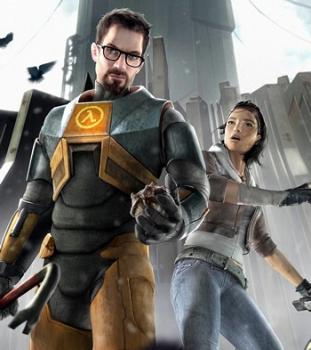 The discovery is that Valve are working on a next-gen Source engine, Source 2, the next version of their 10-year-old engine. Valve's Source engine has powered some of the biggest PC games of all time, such as Half-Life 2, Portal and its sequel, Team Fortress 2, Left 4 Dead and its sequel, and more. Evidence of Source 2 comes from Valve's own Source Filmmaker, which is a free movie-making tool that allows users to create videos using the same assets from within the Source engine itself.
A comment was found on one of SFM's python files provides the best evidence of Source 2's existence to date:
Return an str with the current engine version.

If key doesn't doesn't exist, assume 'Source', otherwise invalid -- assume next-gen 'Source 2'.

Source: Line 1387, pastebin.com
The file can be found in SFM's SDK tools in the following location: ../SourceFilmmaker/game/sdktools/python/global/lib/site-packages/vproj/vproj.py.
The Source 2 news follows a discovery about Half-Life 3, where a developer found a line of suggestive code, it too was contained within a separate file of the SFM SDK:
Line 49:
returns a Path instance representing the %VCONTENT% path - path construction this way is super easy:
somePropPath = content() / 'ep3/models/characters/alyx/maya/alyx_model.ma'
Line 76:
_TOOLS = None
def tools( engine='Source 2' ):
Source: valvetime.net
Considering the model that the line refers to is Alyx, this should be evidence toward Half-Life 3, even though its titled 'ep3', it may end up being Half-Life 2: Episode 3, and I'm hoping if that is the case, its a prelude to the actual game everyone wants: Half-Life 3. There's also one last hint, this time from Valve themselves:
We don't like to brag, but Source is considered the most flexible, comprehensive, and powerful game development environment out there. And it's about to get even better.