I have yet to of had the pleasure of using Android 4.1 Jelly Bean, but I hope to soon when I get my paws on ASUS' Nexus 7. What disappoints me is the news of Samsung's Galaxy Note II might be shipping with Android 4.0 Ice Cream Sandwich (ICS).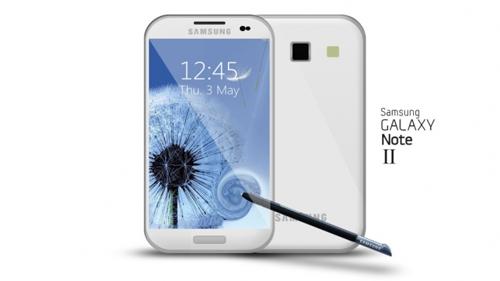 The news is unconfirmed, but its far from being a rumor, so for now it stays as a normal news post. The news came off the back of Sam Mobile's report that Samsung's Galaxy S III would receive Jelly Bean, and that the initial firmware on the Galaxy S III that had passed testing, this enabled developers to focus on the public release. But, the S III should receive Jelly Bean sometime in Q3, pending final approval and if it's all smooth sailing from here on out.
The Galaxy Note II, according to the report, might only ship with ICS. Current testing software is said to be ICS, which could allow Samsung to fast track the 5.5-inch 'phablet', instead of waiting for more testing with Jelly Bean. If the Note II ships without Jelly Bean, it'll be a saggy point of the phone, I think any flagship smart devices shipped from now on should be driven by Jelly Bean, with devices not pegged to be flagship with ICS, with updates the Jelly Bean in the near future.