Microsoft tightening Windows 8 activation policy to curb piracy
Microsoft is changing the way OEMs have to activate PCs in order to curb piracy.
Published Mon, Aug 6 2012 6:06 PM CDT
|
Updated Tue, Nov 3 2020 12:27 PM CST
There's no denying that piracy is a huge problem for Microsoft. Just two days after Windows 8 was released to OEMs, the operating system showed up on file sharing sites for download. Microsoft has declined to comment on the leak, but there's little reason to think it was someone other than an employee at an OEM.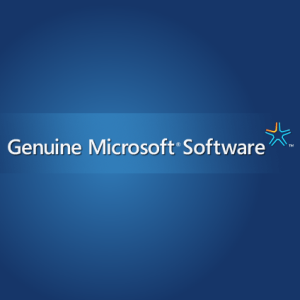 This isn't the first example of piracy for Microsoft. Almost every previous product they have released has been pirated to some extent. While they won't be able to get the problem completely stamped out with the changes they are making, it should at least close some loopholes and make it harder for pirates to do what they do best.
The changes relate to how OEMs active Windows on pre-built machines. Windows is activated at the factory so that consumers don't have to take any additional steps when they purchase a computer. Prior activation schemes saw OEMs using a single activation key on all machines so that they could use the same image across them all.
Now, however, OEMs will be required to write a unique code into the BIOS of the machines based upon the hardware configuration. Furthermore, this key isn't generated by the OEM. Instead, it will be delivered by Microsoft via electronic delivery and factories will have to file production reports detailing licensing compliance so they can no longer avoid paying licensing fees.
Related Tags