Valve ports Left 4 Dead 2 to Linux, outperforms Windows version
Valve ports Left 4 Dead 2 to Linux and finds that it performs better than the Windows version.
Published Thu, Aug 2 2012 1:30 PM CDT
|
Updated Tue, Nov 3 2020 12:27 PM CST
Linux gamers rejoice! Valve, continuing to show its distaste for the upcoming Windows 8, has redoubled its efforts on bringing gaming to Linux. The latest example of this effort is the porting of Left 4 Dead 2 to Linux and with it came an interesting result: the Linux version performed better than the Windows version. What???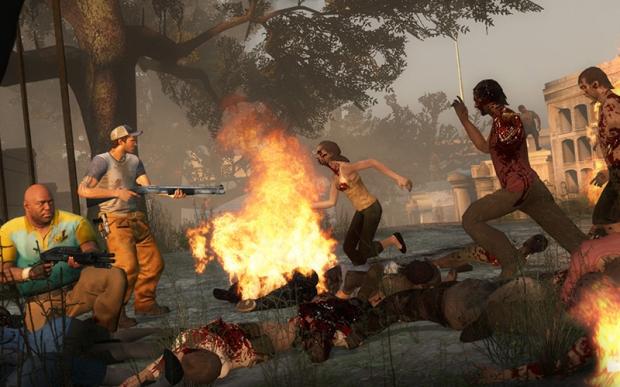 It's true! According to internal testing done by Valve, they found the Windows version performed around 14% slower, once the Left 4 Dead 2 Linux version was optimized. When the Linux version was originally ported to the high-end hardware, Valve only received 6 FPS. They say this is typical at the beginning of a successful port.
The hardware was a powerful system: Intel Core i7 3930k, NVIDIA GeForce GTX 680, and 32 GB RAM. Valve optimized the engine to make use of the more efficient Linux kernel and then moved onto making it more efficient with OpenGL. Interestingly, they managed to optimize the Windows version that used OpenGL to the point where it also performed better than Windows and DirectX.
This surprised Valve, so they looked into the issue a bit more and found that Direct3D has "a few additional microseconds overhead per batch in Direct3D which does not affect OpenGL on Windows." They plan to try and mitigate this slowdown, now that they know the hardware is capable of performing even better.
Related Tags