Google improves Play Store by clamping down on dodgy Android apps
Google updates their developer program policy page, makes the Play Store more secure by clamping dow.

Published Thu, Aug 2 2012 4:32 AM CDT
|
Updated Tue, Nov 3 2020 12:27 PM CST
Google have updated the developer program policy page, which has now made the platform more secure and easier to navigate for users. Google had sent out an e-mail to its developer community with the news that Google Play would be undergoing some changes to clamp down on suspect behavior in the Android market.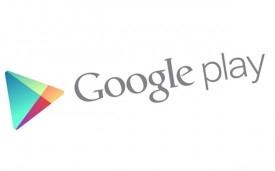 Google outlined the types of apps that aren't allowed on the platform, with apps that disclose personal information like credit card and social security numbers without authorization are now, not allowed. Google are also restricting developers from using names, or icons that are similar to existing apps, which should cut down on piracy and dodgy apps that look the same as real apps, but aren't.
Google have said on their policy page:
Don't pretend to be someone else, and don't represent that your app is authorized by or produced by another company or organization if that is not the case. Products or the ads they contain also must not mimic functionality or warnings from the operating system or other applications.
Google didn't stop there, they've also said that developers shouldn't post repetitive content, and product descriptions should not misled, or be loaded with keywords to boost its relevancy in the store's search results. Google have also noted that sending SMS, e-mail or other messages on behalf of users without their approval, is now forbidden. Google adds in their e-mail:
We are constantly striving to make Google Play a great community for developers and consumers. This requires us to update our policies when we launch new features, like subscription billing, and also when we see unhealthy behavior, like deceptive app names and spammy notifications.
If developers violate any of these rules, they can have their apps kicked out of the Google Play Store, for good.
Related Tags