Facebook release their 2011 energy usage report detailing your carbon footprint
Facebook release energy report for 2011, details your carbon footprint at around 269 grams.

Published Wed, Aug 1 2012 10:48 PM CDT
|
Updated Tue, Nov 3 2020 12:27 PM CST
You know what? I love numbers. I think this is why I love technology so much, specs, GHz, core clocks, frame rates, power consumption, I could go on forever. Social networking site, Facebook, have released their energy usage report for the year of 2011, with some interesting details.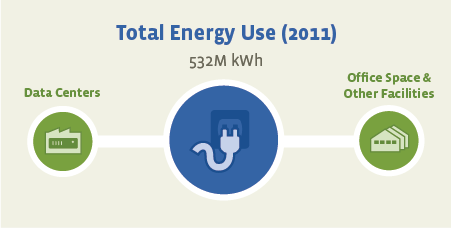 Facebook's total annual carbon footprint for each monthly active Facebook user is 269 grams. Facebook have put this into context in the report as detailing that for one person's Facebook use for the entire of 2011, had roughly the same carbon footprint as one medium latte, or three large bananas, or a couple of glasses of wine. I'll take the latter, thanks.
Facebook's total energy usage from office space, data centers, and other facilities was approximately 532 million kWh. Greenhouse gas emissions, also known as our carbon footprint, comes from many different areas: data centers, office space, employee commuting, employee air travel, data center construction and server transportation totaled approximately 285,000 metric tonnes of CO2e (carbon dioxide equivalent, which includes greenhouse gases CO2, CH4, N2O, and HFCs).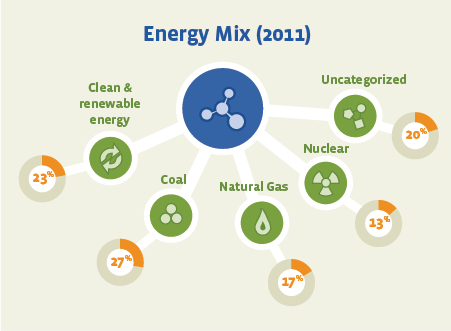 One of the more interesting numbers is Facebook's energy mix being 23-percent clean and renewable, 27-percent coal, 17-percent natural gas, 13-percent nuclear, and 20-percent uncategorized. The uncategorized 20-percent is energy that is purchased by utilities on the spot market and can include any, or all of the other categories. Facebook still wants to reduce their impact on the world in terms of their carbon footprint, with their Sweden-based data center, Lulea, coming online in 2014.
Facebook expect to see an increased presence of clean and renewable sources powering their data center operations. The social network have set a company goal to derive at least 25-percent of their energy mix from clean and renewable sources by 2015.
Related Tags