Intel's Ultrabook quest is really just beginning, 40 touchscreen Win8-based Ultrabooks for 2013, SoC for PC coming in 2013, too
2013 is set to be Intel's year, Ultrabook push is going to be huge, SoC for PC is planned and much m.

Published Wed, Aug 1 2012 3:29 AM CDT
|
Updated Tue, Nov 3 2020 12:27 PM CST
Intel's Ultrabook Symposium starts tomorrow in Taipei, but Netbook News have sat down with Navin Shenoy, Vice President of Intel Architecture Group and General Manager of Mobile Client Platform before the event starts, to talk about various topics before the event itself.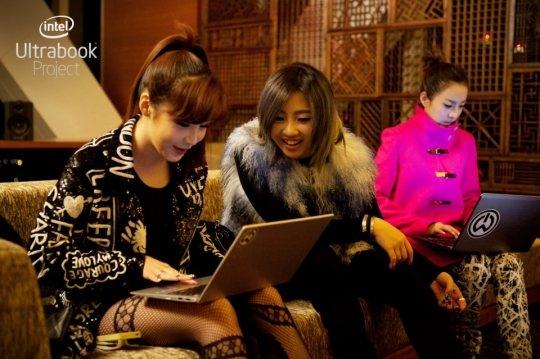 Shenoy has confirmed that there are 140 Ultrabook designs, with only 35 of these being seen by the public. As of next month, we should expect sub-$700 Ultrabooks, across the Ultrabook board, with more than one model. One of the biggest nuggets of information here is that there are set to be 40 Windows 8-based Ultrabooks with Touch launching in Q4 of this year.
This means before the end of this year, and the end of Mayan long-count calender (and all the doom associated with it), Intel are Microsoft (and various partners) are set to unleash 40 Ultrabooks with touch screens, which is exciting news. Intel's fourth-generation Core processor, Haswell, is destined for the 22nm process, and will be the first System-on-Chip (SoC) for PC. Shenoy pointed out that the idle power consumption of Haswell will be 20 times less than Ivy Bridge, this in itself is an amazing achievement. Haswell is also said to not just be an incremental step forward, but a giant leap in performance.
I'm genuinely excited about the future of the PC, in this 'post-PC' world. I really want to get my hands on a 1080p (or above) touch-screen Ultrabook running Windows 8. Gimme, gimme, gimme.
Related Tags