Samsung's legal team make iBooBoo in Apple vs. Samsung case, publicly release inadmissible evidence from trial
Samsung publicly release inadmissible evidence from Apple vs. Samsung trial.

Published Tue, Jul 31 2012 11:16 PM CDT
|
Updated Tue, Nov 3 2020 12:27 PM CST
The Apple vs. Samsung trial is underway at the moment, and it looks like Samsung's legal team have made a pretty bad move, with the team in trouble with Southern District Court Judge Lucy Koh. Samsung have been going on about the 'Sony-style' design mockups this week, and this is what has landed them in trouble.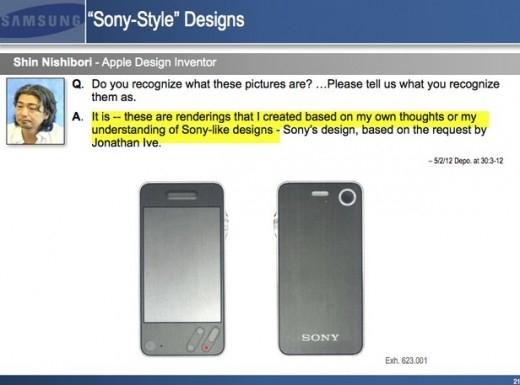 There were some mockups from Apple designer Shin Nishibori that were designed in order to show how Sony's design sensibilities could be melded with Apple's, in order to create a phone. The design was said by Samsung to exemplify that Apple were working from another company's designs when they were creating the iPhone, which is exactly what Apple are accusing Samsung of.
Apple then pulled out a prototype predating Nishibori's design that dated back to 2005, where they argued that Sony designs were just a riff on what it had done before. At this point, it had negated Samsung's point, in the eyes of Judge Koh. Koh then ruled that Samsung could not present evidence related to these 'Sony-style' designs, or another prototype design that Samsung says it was working on in 2006.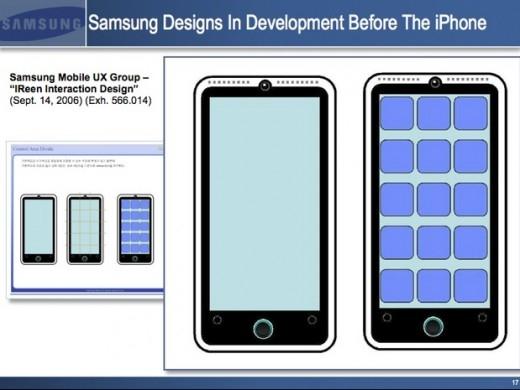 The picture above, as you can see, predates the iPhone, and looks very close to what Apple finalised in the iPhone design. These pictures are all part of the court filings that both parties had made earlier in the week. Samsung were trying to make a clear point here, which is that they were working on an 'iPhone-style-phone', before the actual iPhone was ever released. The statement references the F700 phone that Samsung announced all the way back in December of 2006, before the iPhone was released.
That, along with the prototype above, says Samsung should have been enough to prove that the company didn't copy the iPhone, said Samsung. Samsung added that "the excluded evidence would have established beyond doubt that Samsung did not copy the iPhone design," where they also added that "fundamental fairness requires that the jury decide the case based on all the evidence".
Judge Koh basically said no, so the legal team released the documents online. Judge Koh was pissed, big time, with AllThingsD reporting she said:
Tell [Samsung lawyer] Mr. Quinn I'd like to see him today. I want to know who drafted the press release, who authorized it from the legal team.
Where to from now will be interesting, but I do get where Samsung is coming from.
Related Tags