Stallman: Valve games on Linux are "unethical", but could see a boost in OS usage
GNU founder and PC-rights campaigner, Richard Stallman, says that Valve games on Linux are "unethica.

Published Tue, Jul 31 2012 8:06 PM CDT
|
Updated Tue, Nov 3 2020 12:27 PM CST
GNU founder and PC-rights campaigner, Richard Stallman, has stepped forward and said that Valve's decision to sell DRM-based games on Linux is "unethical". Valve's digital distribution service, Steam, was announced it was making its way to Ubuntu 12.04 LTS, with the first game out of the Linux-branded gate being Left 4 Dead 2.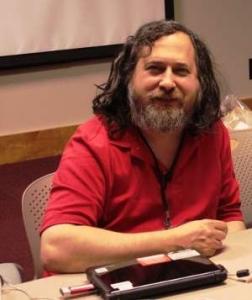 The move has been seen much more positively from the Linux community, which is mostly ignored by major commercial software developers. Most people see the move as a turning point toward making Linux more popular, but Stallman disagrees and says that closed source games are "unethical because they deny freedom to its users". Stallman added:
Any GNU/Linux distro that comes with software to offer these games will teach users that the point is not freedom. Nonfree software in GNU/Linux distros already works against the goal of freedom. Adding these games to a distro would augment that effect.
Stallman does agree that efforts by companies such as Valve could boost the adoption numbers of Linux, saying:
It might encourage GNU/Linux users to install these games, and it might encourage users of the games to replace Windows with GNU/Linux. My guess is that the direct good effect will be bigger than the direct harm.
I think we're seeing a move from Windows, as founder of Valve, Gabe Newell, has said that Windows 8 is a "catastrophe", but I don't think we're seeing the full story just yet. Could he get pissed off enough to make Half-Life 3 a Linux-exclusive? Imagine the outrage that would cause...
Related Tags