China are set to settle for infinity now, and not beyond, with plans to land an exploratory craft on one and only naturally orbiting satellite, the Moon, for the first time. China's third lunar probe, Chang'e-3, is set for take off in the second half of next year, the state Xinhua news agency reported late yesterday. Chang'e-3 is named after the Chinese goddess of the Moon.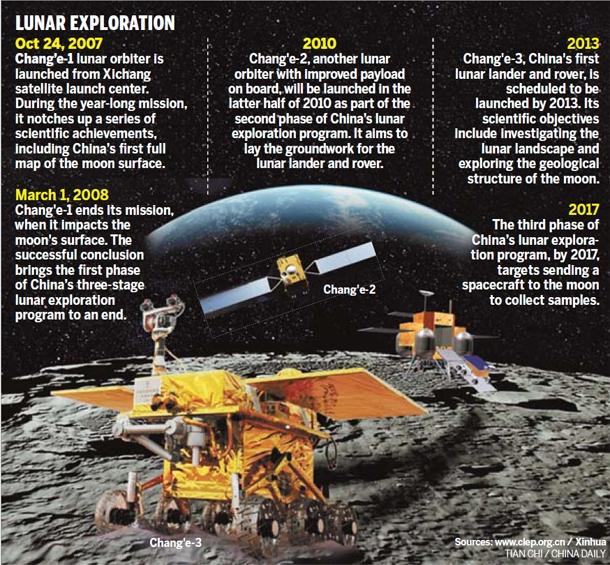 Other reports have stated that it would land, and transmit back a survey of the Moon's surface. If China are successful in landing the craft on the Moon, it will mark a very large milestone for its space development. Xinhua have said it is part of a project to orbit, land and return from the Moon. China have said on its last white paper on space that they are working toward landing a man on the Moon, but no time frame has been given.
Beijing sees its multi-billion-dollar space program as a symbol of its rising global importance, growing technical expertise, and the Communist Party's success in turning around the fortunes of the one poverty-stricken nation. If China are successful, it will be quite the media event for 2013.
The one downside to all of this? The United States used to be at the bleeding edge of this type of space exploration, considering all the technological advances we've seen in the past 50 years, it's quite sad to see that China are now looking to land on the Moon for a look around.