Qualcomm have found a new partnership with French carmaker Renault, where the two companies will begin field trial of its revolutionary wireless electric vehicle charging (WEVC) technology.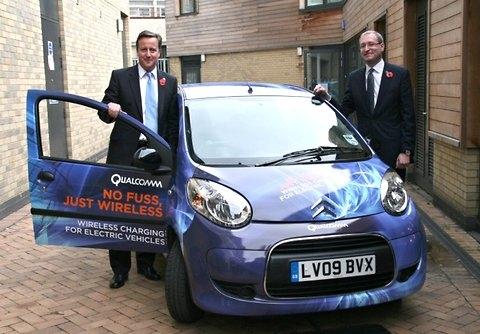 If the trial is successful, it could eventually lead to a wider adopton of all-electric vehicles, as well as other potential uses in many different markets. Drawbacks in the way of widespread charging stations have really stopped this type of technology from impacting our day-to-day lives, or making it into vehicles in bigger numbers, but it looks like WEVC could change all of this.
Qualcomm's technology uses a concept involving inductive power transfer from tow coils tuned to create a magnetic field to "move" the power from one location to another. In order for the vehicle to be wirelessly charged, it requires a charging mat that gets embedded in the ground, and a receiver to be installed on the underside of the vehicle.
When the vehicle is parked above the mat, it's charged. If someone with one of these cars were to have a wireless charger at work, and at home, it would be possible to keep the battery packs continuously charged up. Once adoption increases, and your friend has charging mats, or your parents, or shopping centres, you can see where this would end up in the future.
Andrew Gilbert, executive vice president of European innovation development at Qualcomm, while speaking to the NY Times, said:
The system will magnetically optimize the connection, so it doesn't matter if you are slightly askew while charging or terrible at parking your car like me. This makes the system easy to use and easy to fit.
While Anthony Thomson, Qualcomm Europe vice president of business development and marketing said:
Delta Motorsport has developed an advanced passenger EV that is a good platform to demonstrate our Qualcomm Halo Wireless EV Charging in pre-commercial deployments. Delta brings high-performance automotive engineering design to the London WEVC trial and the Delta E-4 Coupe displays technology at the cutting edge of EV innovation.
The trials are set to begin in London later this year in order to evaluate the commercial viability of WEVC.