RumorTT: AMD 7990 dual-GPU card launch pushed back until late-August
Rumor: AMD 7990 dual-GPU card delayed until late August.
Published Wed, Jul 25 2012 10:31 AM CDT
|
Updated Tue, Nov 3 2020 12:27 PM CST
If you've been saving your money patiently waiting for the next big thing to come out of AMD, you may just get a chance to save a bit longer. Reports are coming in that the dual-GPU card based upon the 7970 silicon may not be released until late-August. This is directly opposed to other reports that it could be available this month.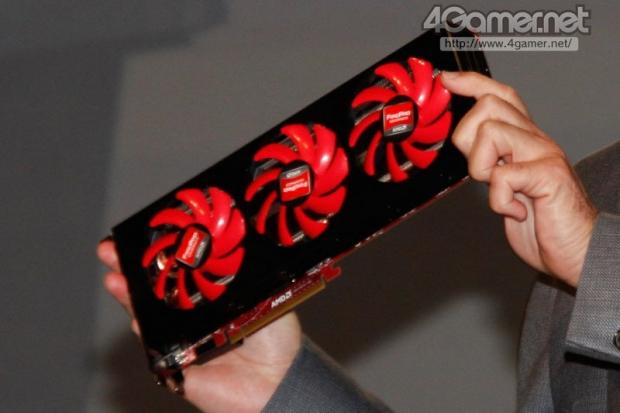 It's not fully clear why the card has been delayed. AMD certainly needs to challenge the GTX 690's performance and hopefully win the performance crown back, so it's not like AMD is liking having this delay. If they were ahead, then a delay like this could be the result of them trying to keep it in reserve as a later challenge to NVIDIA.
One possible reason for the delay could be due to a shortage of PEX8747 PCIe bridge chips by PLX. These chips have been reported to be experiencing a shortage and are needed at the heart of every dual-GPU card, including the GTX 690. Another issue could be AMD is trying to work out how to provide the best price-performance and performance-Watt ratios.
Throw on top of all that NVIDIA's upcoming 660 and 670 Ti launch and AMD is starting to feel the heat. They really need to get this card out the door, as long as it is ready, so as to put some pressure back onto NVIDIA and possibly slow down their momentum created by Kepler.
Related Tags