Qualcomm release their first quad-core tablet, packs a $1,300 price tag
Qualcomm show off their Snapdragon S4 Pro quad-core developer tablet.

Published Wed, Jul 25 2012 4:30 AM CDT
|
Updated Tue, Nov 3 2020 12:27 PM CST
Qualcomm have shown off their first tablet, which is powered by the companies Snapdragon S4 Pro APQ8064 SoC, backed up by an ADreno 320 GPU. It's a quad-core processor clocked in at 1.5GHz.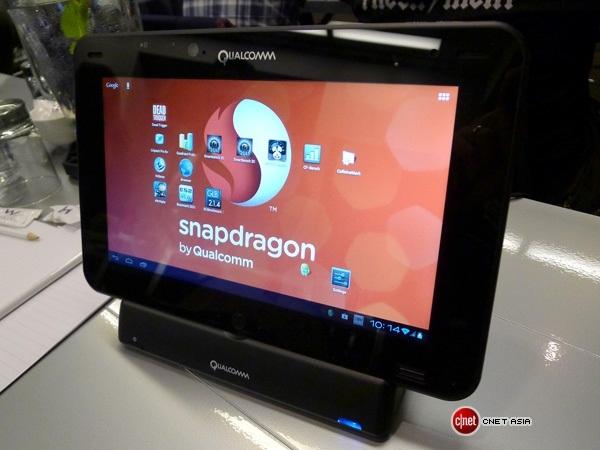 It's also very fast, and beats Samsung's Exynos 4 Quad which is found in the Galaxy S III, as well as HTC One X's NVIDIA Tegra 3 chip. Of course, it also beats Qualcomm's own Snapdragon S4 processor in a bunch of synthetic benchmarks. But, what is this beast priced at?
$1,300. Considering that Google's Nexus 7 is just $199, and Apple's iPad is a shave under $500, $1,300 is a huge price to pay for a tablet. But, if you want the best performing tablet on the market, this seems to be it. After the quad-core 1.5GHz chip, we find 2GB of RAM, 32GB of storage, and a 13-megapixel rear-facing camera.
Also featured, is a MicroUSB port, microSD slot, headphone jack, volume toggle switch, and a fingerprint reader. Its downfall would be its screen, measuring at 10.1 inches, it has a resolution of just 1366x720. It does pack seven microphones across the tablet itself, with a Qualcomm rep saying that they hope to capture surround sound from the tablet.
What do you think? $1,300 for a tablet. Would you buy it?
Related Tags