Comcast have just confirmed that they are set to offer 305Mbps cable broadband, which they have called "Xfinity Platinum". Xfinity Platinum is currently being rolled out to "many major markets" according to the company.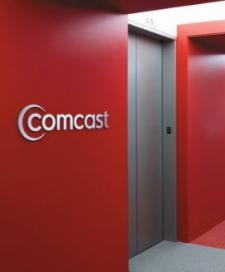 Comcast have also said they'll be doubling the speeds of their current 25Mbps and 50Mbps offerings for existing subscribers, best of all, at no additional cost. The new Xfinity Platinum services come at an insane (well, to me) 305Mbps down and 65Mbps up, but at the time of writing there is no pricing details.
Verizon currently offers its 300Mbps FiOS service for about $210, so there's expectations that Comcast should float somewhere near that price. "Blast" and "Extreme" subscribers who have been up until now enjoying their respective 25Mbps and 50Mbps speeds, will be doubled to 50Mbps and 105Mbps at no cost.
Here I am typing this from the fastest Internet I can get in my area here in Australia, 8Mbps. I'll just go off and sob in the corner now.