Apple Q3 2012: 26M iPhones, 17M iPads, 4M Macs, and 6.8M iPods
Apple reports it's third quarter sales numbers and financials.
Published Tue, Jul 24 2012 4:04 PM CDT
|
Updated Tue, Nov 3 2020 12:27 PM CST
Apple has reported its third quarter earnings and sales numbers and they are pretty darn promising. In the last three months, Apple managed to push a large number of iDevices. The iPad fared the best with 17 million units sold, up from 11.8 million last quarter. The iPhone didn't do as well, but still managed an impressive 26 million.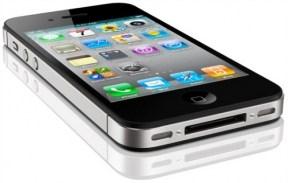 The iPhone's 26 million was down from last quarters 35.1 million, but was up 28% from last year's Q3 numbers. These numbers confirm analysts expectations that the iPhone would see a decline while the iPad would see significant growth. The decrease in iPhone sales is a bit troublesome for the company as that is where the majority of their revenue and profit are.
The iPad managed an impressive 83% increase year-over-year and a 44% increase over the second quarter. iPod sales were down again and it appears to be quickly becoming a niche product as more and more users snap up smartphones and use them as an MP3 player. With 6.8 million sales, it most likely is still the most popular MP3/MP4 player on the market.
Mac sales fell short of analysts expectations and only managed 4 million units. This is a bit interesting as it was a quarter containing a major model upgrade--the MacBook Pro with Retina display. Supply levels have been limited, however, and this is likely the cause of these lower sales numbers.
Apple managed $35.0 billion in revenue for the quarter, slightly lower than the $37.1 billion expected.
"We're thrilled with record sales of 17 million iPads in the June quarter," said Tim Cook, Apple's CEO. "We've also just updated the entire MacBook line, will release Mountain Lion tomorrow and will be launching iOS 6 this Fall. We are also really looking forward to the amazing new products we've got in the pipeline."
"We're continuing to invest in the growth of our business and are pleased to be declaring a dividend of $2.65 per share today," said Peter Oppenheimer, Apple's CFO. "Looking ahead to the fourth fiscal quarter, we expect revenue of about $34 billion and diluted earnings per share of about $7.65."
Related Tags