Android FPS game goes free after 'unbelievably high' piracy rates
Madfinger Games forced to stop charging for Android game due to 'unbelievably high' piracy.
Published Mon, Jul 23 2012 4:36 PM CDT
|
Updated Tue, Nov 3 2020 12:27 PM CST
Madfinger Games has said they have been forced into relaunching their Android game at a lower price point due to piracy rates. Even though the app only cost $0.99, Madfinger Games has said that piracy rates were "unbelievably high" and that is why they have relaunched the game for the low price of free.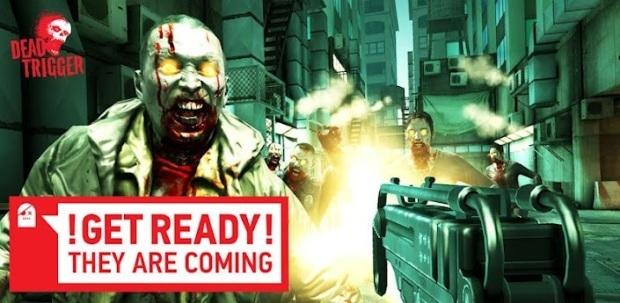 The game is available for Android users on the Google Play store for users who would like to download it. Of course users who purchased the app are not exactly happy that it is now free and as such have started posting angry one-star reviews. Madfinger Games has released a statement regarding the change, although it's doubtful to relieve much anger:
Regarding price drop. HERE is our statement. The main reason: piracy rate on Android devices, that was unbelievably high. At first we intend to make this game available for as many people as possible - that's why it was for as little as buck. - It was much less than 8$ for SHADOWGUN but on the other hand we didn't dare to provide it for free, since we hadn't got XP with free-to-play format so far. - However, even for one buck, the piracy rate is soooo giant, that we finally decided to provide DEAD TRIGGER for free. Anyway - DEAD TRIGGER is not FREEMIUM, it always was and still remains FREE-TO-PLAY, that means, all players are able to play it without IAP! We stand up for this statement, because all members of our team are playing (and enjoying) DEAD TRIGGER without IAP.
The game is still a paid game on iOS as piracy seems to be a lesser issue on that platform. There's a few different thoughts floating around on why this is the case. Some feel it is because Apple users are willing to spend more. Others believe that since Android has a larger user base, they have more pirates.
Google is working to stop piracy, however, there is no promise that it will work. While piracy isn't a good thing, Madfinger Games has taken an interesting approach to confronting it.
Related Tags