We heard about Samsung's flexible AMOLED technology a couple of months ago now, called "Youm". But it seems that new reports from Korean website DDaily are suggesting the production of these panels could be any day now.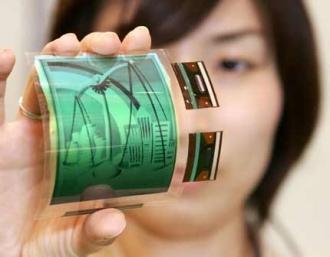 Samsung were rumored late last year to have these flexible AMOLED displays in mass production by Q2 2012. The first production run of these displays won't be too flexible, as the displays will be fixed to a rigid sheet of "protective" glass, at first. DDaily's sources claim that Samsung has an internal goal of mass-producing fully flexible screens by 2014.
Producing some of them now would give Samsung a head start on the competition, as they can get the screen tech working now, and get to work on the devices shrinking down (power sources, chips, PCBs, etc). This means we could see flexible smart devices sometime after 2014. We should see new forms of fashionable technology such as watches, headware, and others. The future is flexible.