It looks as though Google didn't expect this much demand for the 16GB version of their Nexus 7 tablet, with the tablet selling out from stockists and other sources, whilst demand for the 8GB variant remains comparatively low.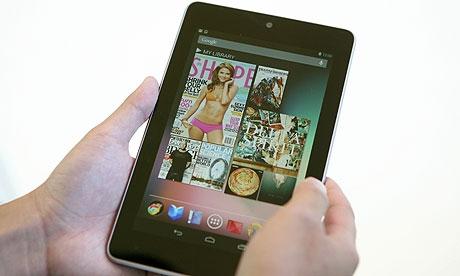 Google have stopped further orders for the 16GB variant across their US and UK Google Play stores, with orders placed up to the end of last week looking to be fulfilled, but a shortage in stock now means a stop in sales, temporarily. If you're after a Nexus, and don't mind the smaller 8GB version then you can still grab one, with a 3-5 business day wait.
If you still want that 16GB version, you'll have to "sign up to be notified by e-mail" when it becomes available, according to Google's Play Store. Even though the Nexus 7 is sold out in its 16GB flavor, the company haven't released any sales numbers, so its unknown whether this "sold out" number is just 500,000 or a few million.
Heck, I'm still waiting for my unit to review! :(