Microsoft have just updated Bing Maps, which now includes 215TB of high-resolution imagery covering most of the United States, as well as key locations within Europe, Australia, New Zealand and Tokyo. These new pictures, named Bird's Eye, were captured at a 45-degree angle to provide increased detail of buildings and landmarks.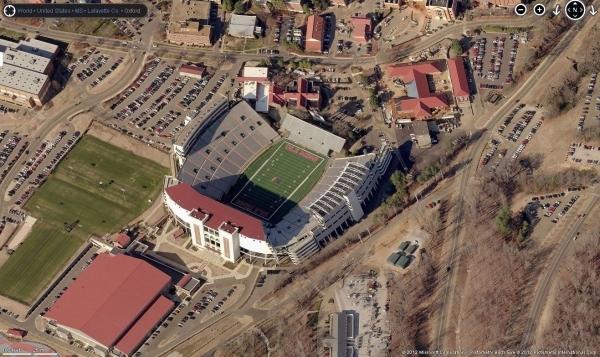 Over on the Bing Maps blog, they point out that the new photos in the update cover over 230,000 square kilometers, and are made up from more than 1.1 million files. Bing Maps now covers a total of 1,388,593 square kilometers, which is good for 302TB of data. Bird's Eye maps use three different kinds of data. The first is native Bird's Eye scenes using photos captured at 45-degree angles. There's also Bird's Eye Oblique Mosaics, which are a group of aerial photos that have been stitched together.
The final type of data uses top-down photography that is projected onto a digital terrain or landscape, again, at a 45-degree angle. This is used to showcase topological depth perception when traditional aerial photography just isn't feasible.