To be brutally honest, I didn't even know about Robotoki, until I received Project Update (#4) from Ouya, the Kickstarter-funded console. The e-mail that hit my inbox explained that the team had received their first exclusive game.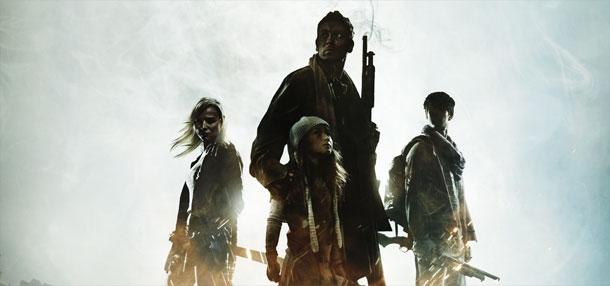 The game, Human Element, is from Robotoki, whose president of game development, Robert Bowling, is ex-Activision. You know, the good, old Call of Duty days. His Twitter account @fourtwozero hinted that he had some news, and this news is that Ouya gamers will get the very first access to his new game Human Element. Human Element is a post-zombie-apocalyptic game. Robotoki is the first studio to commit to building a game exclusively for Ouya: an episodic prequel that will set the stage for his eventual release of Human Element in 2015.
Human Element definitely sounds great, so after I found out about it, I did a bit of digging. Games Industry has an interview with Bowling, where he explains that the game seems to blur the lines between reality, and gaming. One thing that stood out from this interview, was that Bowling touched down on the fact that Human Element is a cross-genre, cross-platform 'experience'. Bowling notes in the interview:
Say you're at home, you're playing Human Element, you're out in the world, you get injured. You're hurt and you need medical supplies. You don't want to risk going out to forage in the game world, or maybe you did and can't find anything, but you know that there's a pharmacy four miles down the road in the real world. So you go out and you're out and about in the real world. You open up Human Element on your iPad. We're overlaying the world of Human Element onto the Googlemaps API, FourSquare business API, we're taking your real world and merging it with your game world. So now you're checking into places in the real world and you're scavenging in those locations for supplies that are dynamic to those locations. We can do that anywhere there's GPS map data.

You're feeding those supplies back to your character in Human Element - these are not independent experiences, they're additive to each other. The cool thing is you can form alliances. So, say my girlfriend doesn't want to play the console experience but she wants to play on iPad - she likes that experience. If we have an alliance she can play the resource management game, that scavenging mechanic, and she can be benefitting my game by sharing supplies with my survivors.
Another piece of the interview notes that Human Element is going to be a next-gen console and PC game, and asks "what sort of PC hardware are you using to emulate your end target results at the moment", where Bowling responds with:
Right now we're developing for very high end PC. In the past we've developed for mid-spec because you're trying to get the most audience or whatever, but since this is a very forward-looking project, by 2015 they're going to be mid-spec. As we get more specs and information on what that next generation may hold, then we can start adding to that.
I can tell you right now, that Human Element has just jumped right up to the very top of my gamer wish list. If you're like me and now have this game on your radar, check out the rest of the interview here.