Steam arrives on Ubuntu, Valve announces it from their new Linux blog
Steam hits Ubuntu, Valve opens up Linux blog, we find out they're been working with Linux for a whil.

Published Tue, Jul 17 2012 8:30 PM CDT
|
Updated Tue, Nov 3 2020 12:27 PM CST
Well, who'd have thunk it? Valve have just announced Steam for Ubuntu. Yes, Steam is on a Linux distribution. Valve have used a new blog exclusive to its Linux-based goodness, where they've introduced the team, and talked about the future of the project.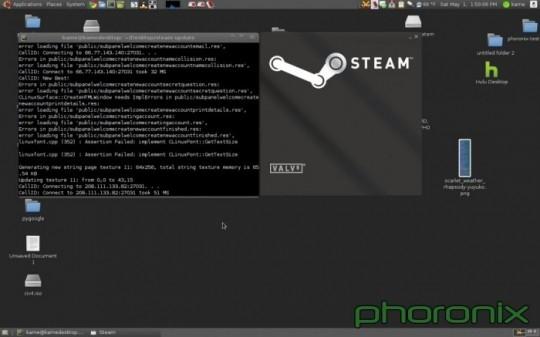 The blog talks of Gabe's interest in moving Steam, and the Source engine over to Linux. But, at the time, Valve were supporting Linux by using Linux-based servers for Source-based games, as well as maintaining several internal servers for various projects, the OS on these servers? A 64-bit version of Ubuntu.
So, last year, Valve decided to take the next logical step, and form a new team. This team consisted of people who had the sole purpose of investigating the possibility of moving the Steam client, as well as Left 4 Dead 2 over to Ubuntu. After successfully getting it to work, interest grew within Valve, and the results of this interest were the expansion of the team, and projects they were working on. Their main focus is now the following projects:
getting the Steam client onto Linux with full functionality

optimizing a version of L4D2 running at a high frame rate with OpenGL

porting additional Valve titles
Valve's goal of the Steam client project is a fully-featured Steam client running on Ubuntu 12.04. Valve thinks they've made good progress this year, and now have the Steam client running on Ubuntu with all major features available, which is quite the achievement. Valve have hinted toward an open beta in the future, which will focus on the auto-update experience, and compatibility testing.
Be sure to check out the blog, and if you're happy with this news, let us know - and we'll continue to keep you updated on Linux-based Steam news!
Related Tags