Windows Phone 8 set to have USB mass storage support
Microsoft's upcoming Windows Phone 8 is set to have USB mass storage support.

Published Tue, Jul 17 2012 2:18 AM CDT
|
Updated Tue, Nov 3 2020 12:27 PM CST
Windows Phone 8 seems to be adding a fair amount of notches to its belt, before its even released. Microsoft's Joe Belfiore talked about the mobile OS at the WP Summit a few weeks ago, but there are also leaks and more around, too.
Then, a rumor has been floating around that Windows Phone 8 is to support "USB Mass Storage", which is the ability to simply plug your phone into your computer and transfer files. But, WPCentral says that this is no rumor, and that it is 100-percent truth, as Microsoft talks about this with the site, and a few other news outlets, pre-Summit. Secondly, WPCentral says you can watch the video yourself with Joe Belfiore briefly discussing the feature at the 14-minute mark in the Summit video.
We introducing removal micro SD support as a core part of the platform and this core micro SD card support spans both the PC and the phone. The scenarios are both valuable to consumers but also to developers and even hardware vendors.

What this enables that's different than what Windows Phone 7.5 has today is that an end user can add a micro SD card months after they buy the phone expanding their storage and then they can use it to transfer contents between their PC to their phone, from phone to phone, it can be used a distribution vehicle for apps and it supports all of things in a very natural, integrated way in the Metro experience.

We didn't want to deliver this feature until we could do it in a way that would be easy to use, predictable and high performant [sic] and we think we've got that nailed in Windows Phone 8.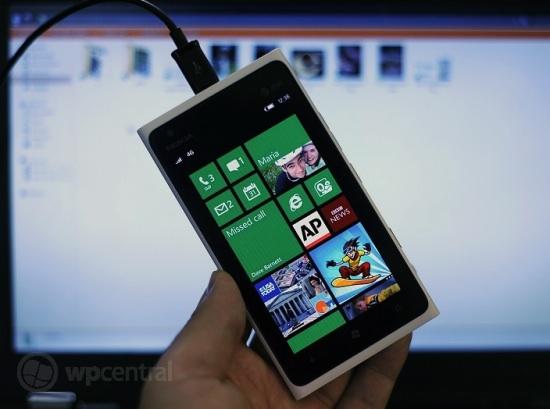 Drag-and-drop file support for Windows Phone 8 is a great feature, making it easier than having to sync to a program. We should hear more about Windows Phone 8 closer to its release.
Related Tags