Microsoft announces Cloud 365, a cloud-based Office, with a downloadable preview available now
Microsoft announce cloud-based Office 365.

Published Mon, Jul 16 2012 8:30 PM CDT
|
Updated Tue, Nov 3 2020 12:27 PM CST
During a press conference today, Microsoft announced their latest version of Office. Everyone welcome Office 365, a cloud-based and collaboration-orientated Office, a big change for both Microsoft, and Office.
Microsoft CEO Steve Ballmer deems Office 365 the company's "most ambitious release ever in our history". Office 365 has been designed from the ground up to work flawlessly and without limitations across Microsoft's portfolio of upcoming Windows 8 devices, and with some cool features such as being able to create, edit and publish Office content from anywhere, on the road, or at your desktop.
Office 365 has Skype fully integrated, and includes a new "People Card" feature which provides more than one way to get in touch with your contacts or view their integrated social feeds. Microsoft have also baked in SkyDrive, which itself has some great features in Office. Signing into Office 365 applications now gives you instant access to your settings across all Windows 8-based devices, as well as your custom dictionaries, recently used documents, templates, and more.
The most popular of Office applications, Word, gets a nice revamp and includes "Reader Mode". Word also includes more advanced controls for editing documents, with the ability to add images, video and other content directly from the Web, and cloud. Editing the position of images in a document is easier than it has been previously thanks to "Live Layout", which wraps text around images as they're moved.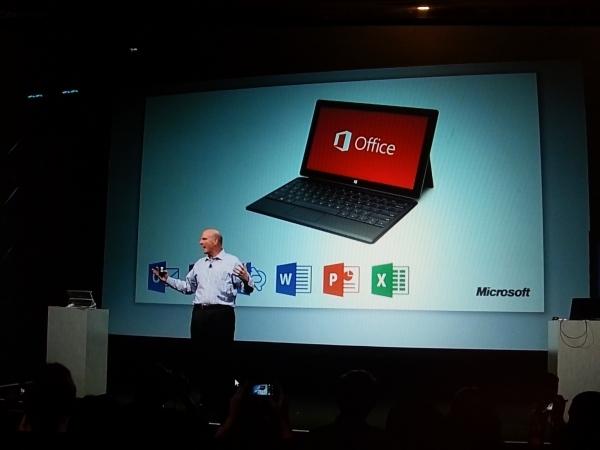 Outlook gets an equal fresh dab of paint, where it now features Bing Maps integration, which can map addresses mentioned in emails, as well as quick action tabs to "Peek" at your to-do list, calendar and contacts. Radial menu, which is another new feature, lets you format text using one single dial, this makes changes to font type and size, color and formatting options effortless with touch or a mouse.
Excel isn't left out, and now includes a nifty feature called "Flash Fill", which automatically separates data pasted from sites into separate columns. Quick Analysts allows you to effortlessly preview formatting options for highlighted text, which includes live previews of exactly how tables and charts would look, all before creating them.
If you want to try out Office 365, Microsoft has offered Office 365 Home Premium Preview to download so that you can check out these new features and test drive it for yourself!
Related Tags