ZTE have come out in the last couple of hours with a huge tease, the company used Twitter to catapult the tease, where they've said to expect "one of the most advanced gaming smartphones", where they add it will be in customers hands in just six days time.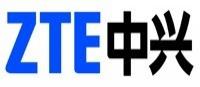 Without much information, it's hard to guess what ZTE are going to release. A totally new smartphone, a new gaming-dedicated smartphone? Something else entirely? During Mobile World Congress earlier this year, ZTE did talk about a Tegra 3-powered device.
Since then, this device hasn't been talked about. Maybe we're to expect a new Tegra 3-powered device from ZTE targeted toward gaming? What could ZTE do to really claim that 'advanced gaming smartphone' name?