MegaUpload founder Kim Dotcom seems to be positioning himself on the chess board that is his legal troubles right now, in a move that is right out of the left field. Dotcom has agreed to voluntarily travel to the United States where he'll face piracy charges, but has only agreed to do so if the Justice Department unfreezes his assets to help him cover living expenses and pay for legal representation.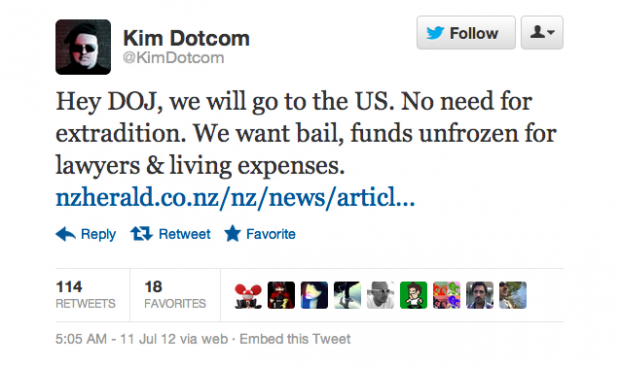 Dotcom gave the proposal over Twitter, of all places. Dotcom's statement was delivered just a day after a New Zealand court postponed his extradition hearing due to the raid on his mansion being ruled illegal. The evidence collected was therefore obtained illegally, and the case has been postponed until 2013.
Kim Dotcom appears to be totally calm with his proposal to the DoJ, one would imagine he has a trick or two up his sleeve? What are your thoughts on this?