OUYA, the $99 Android-based console gets $1.7 million (and counting) worth of Kickstarter
The $99 Android-based console, Ouya, breaks Kickstarter records with its $1.7 million haul.

Published Tue, Jul 10 2012 9:23 PM CDT
|
Updated Tue, Nov 3 2020 12:27 PM CST
[UPDATE: They've just hit $2 million!] If there's anything we know about the world, and technology, and everything around it, is that its in a constant state of change. Kickstarter is here to help that, and so are the guys and girls behind Ouya. What is Ouya?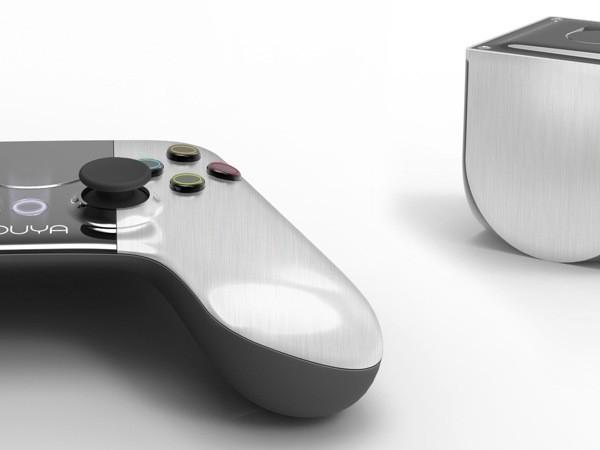 Ouya is a kickstarter project, and a "new kind of video game console". Ouya love gaming on a bigger TV screen, they know that smart devices like smart phones and tablets are the current in-thing, but they also know that some of the best are abandoning the traditional platforms and moving toward where "it" is, and "it" is in smart devices. Ouya want to change this.
Ouya have raised (at the time of writing) $1,772,876 of their $950,000 goal. They have 14,144 backers, and 29 days of Kickstarting to go. Kickstarter has confirmed that Ouya has achieved the biggest first day ever for one of their hosted projects, and it's the eighth project ever to crack the $1 million mark.
The best quote they use, in my opinion, is "it's time to upend console gaming", and I'm totally with them there. Ouya say "it's time we brought back innovation, experimentation, and creativity to the big screen. Let's make the games less expensive to make, and less expensive to buy. With all our technological advancements, shouldn't costs be going down? Gaming could be cheaper!" Hooray! Someone gets it! Finally!
Ouya changes it up big time, where they hand over the reins to the developers, with a single condition: at least some gameplay has to be free. Ouya have borrowed the free-to-play model from games such as League of Legends, Team Fortress 2 and many more. Developers are open to offer a free demo with a full-game update, in-game items or powers, or they can ask you to subscribe. Ouya is powered by Android, and they've packed this tiny box with quite an amount of power.
Ouya's open design helps developers produce the games for the living room, where they can take advantage of everything the TV has to offer. With games being on-tap for free, or a least a trial of the game, it is a completely different way of doing things. Every Ouya console is a developer kit, meaning there's no requirement of a license or an expensive SDK. Ouya is built on Android meaning developers already know how it works, and some could be very, very familiar and pump out some seriously good games, quick.
To me, it's more of the older way of doing things, try before you buy is how it should be. Who wants to dump down $100 on a game, to realise they don't really like it? Who wants to dump $100 on a game when 90-percent of the reviewers are invited to hotel rooms to play the games, and ooh'd and ahh'd by publishers with deeper pockets than Wall Street bankers who gave the game 90-percent, to find out you don't really like it? Remember YOU are the most important piece of gaming, the customer.

Good on you, Ouya, I've never pledged money to a Kickstarter project, and I missed out on the $225 pledge unfortunately, so here's my $99 pledge.
Related Tags